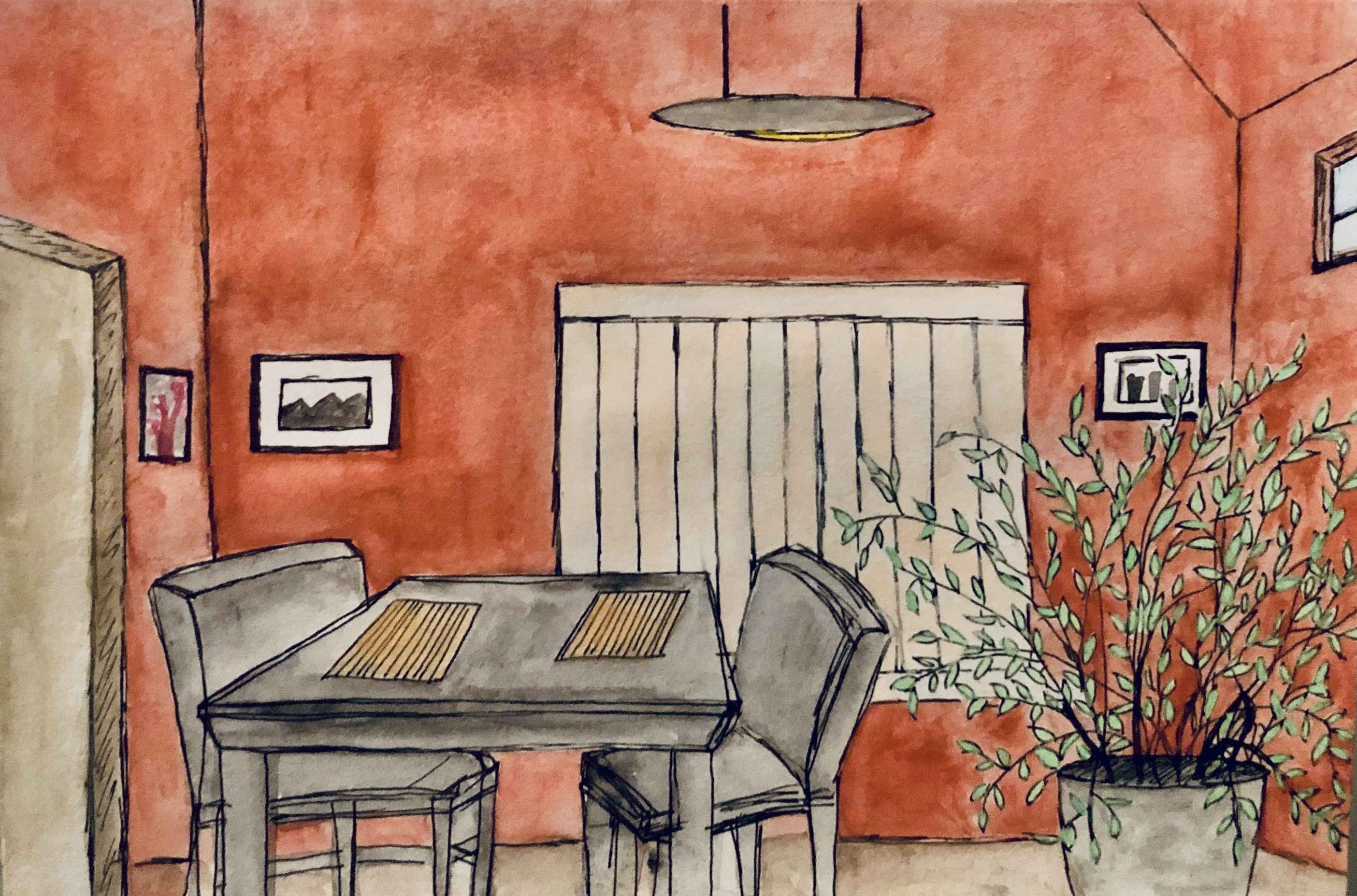 Mint Tea
BY ELIFMINA MIZRAHI
September 21, 2020
I am going over my notes, occasionally glancing out the window in front of my recently  assembled white desk, as I wait for my office hours appointment to begin. In the distance,  behind a few layers of city trees, electrical wires, and buildings, I see the tip of Memorial Hall.  At the top of the hour, ready to fire away my questions and make the most of this 30 minute  slot, I open the event on my Outlook calendar and hastily click the Zoom link. Redirected to the  "waiting room," I anxiously await "the host" to let me "in." I sit there for a moment, unsure what  to do with myself. A few seconds later the screen switches, indicating that I entered her  "office."  
And that's when it happened.  
I bumped into one of my classmates who graduated a few months ago. The surprise I felt was  a familiar yet distant feeling, given how intentional our actions can seem in this new online  world. The chance encounters that make life, particularly urban life, so exciting have largely  disappeared. Sure, we "run into each other" at Zoom panels, but we are hardly caught off guard when bound to our familiar rooms, choosing when to turn our cameras on and when to  keep them off, conveniently hiding away the unpredictable.  
This encounter was different. Neither my classmate nor I were expecting to see another  student. Similarly, our host was not expecting to see us together. There was a glimpse of  surprise on all our faces, visible through a widening of the eyes, a sudden raise of the  eyebrows, a smile accompanied by the simultaneous unmuting of three squares.  
Shortly after, our professor confirmed that I was early for my appointment. I excused myself  and promptly left. Still feeling the buzz of spontaneity, I wandered to the kitchen to make  myself some tea.  
A few months ago, if I accidentally showed up early to office hours, I would have probably  done something similar. Only then, I would have walked along the narrow corridor looping  around behind Gund, making my way to the shared kitchen next to the plotters. My chance  encounter in the office might have been followed by another spontaneous sight of a classmate  warming up their lunch. I would have probably made myself some tea, walked to my desk, and  chatted with friends.  
Standing in my relatively empty kitchen, waiting for my water to boil, I glanced at my collection  of plants that started accumulating over the past few months. I smiled, happy to be sharing my  kitchen with them, sad that their entrance into my life was prompted by unexpected cross country moves of friends.  
I hear the boiler click, pour hot water on a bag of crisp mint tea and make my way back to my  desk to prepare for my meeting.  
I miss the layers of surprise that make the mundane so thrilling. 
Elifmina Mizrahi is a Master in Urban Planning student at the Harvard Graduate School of Design.